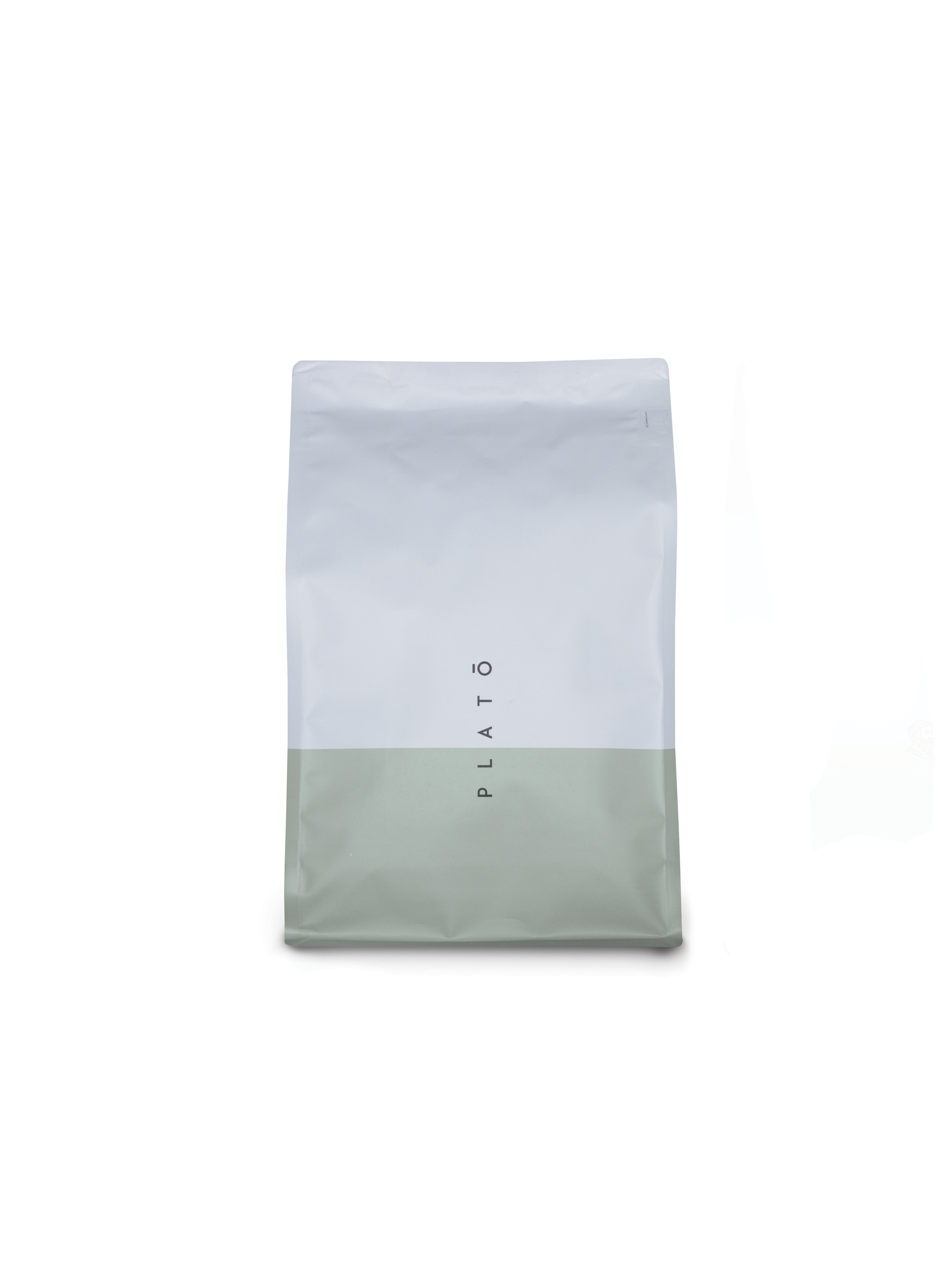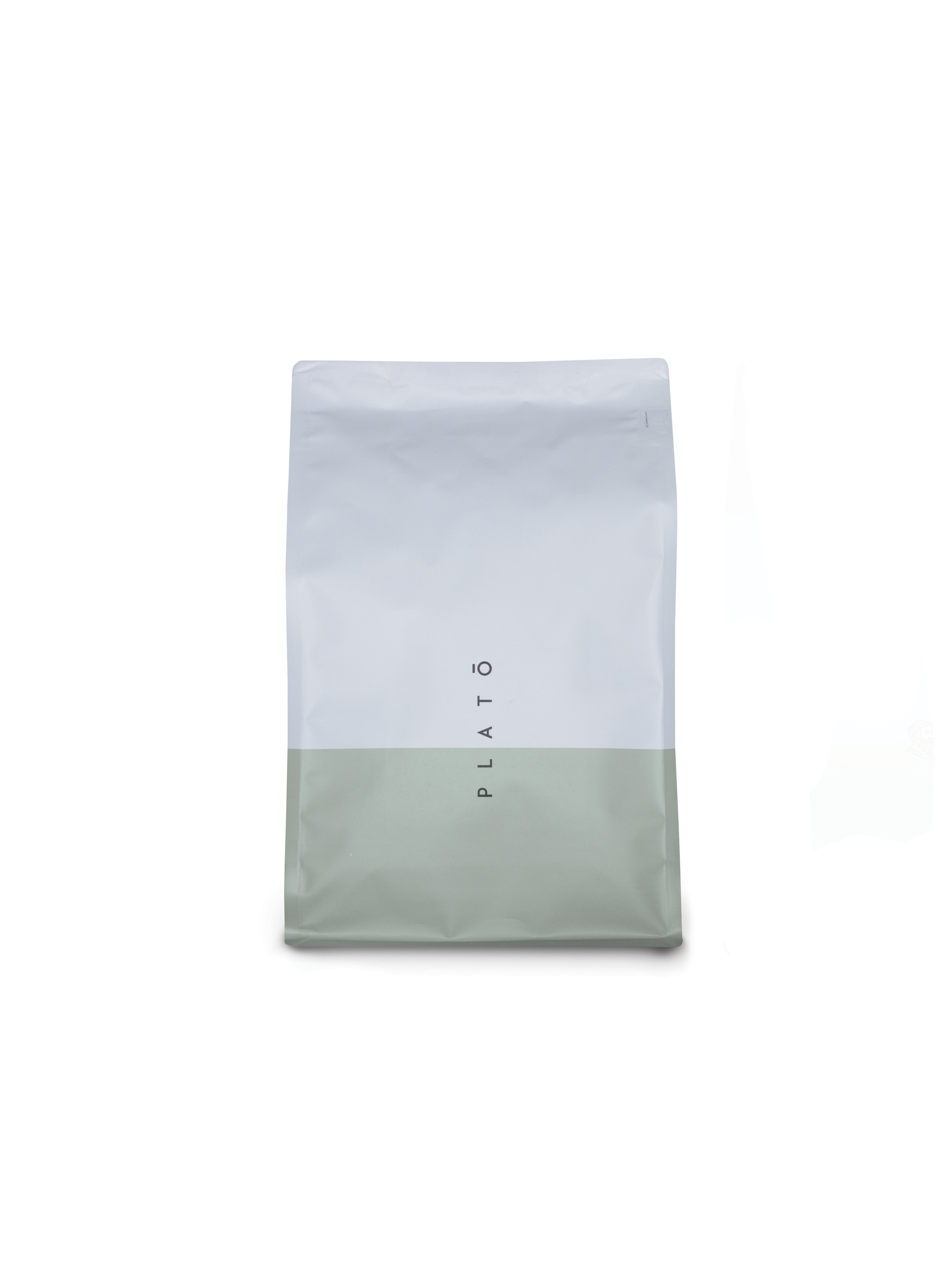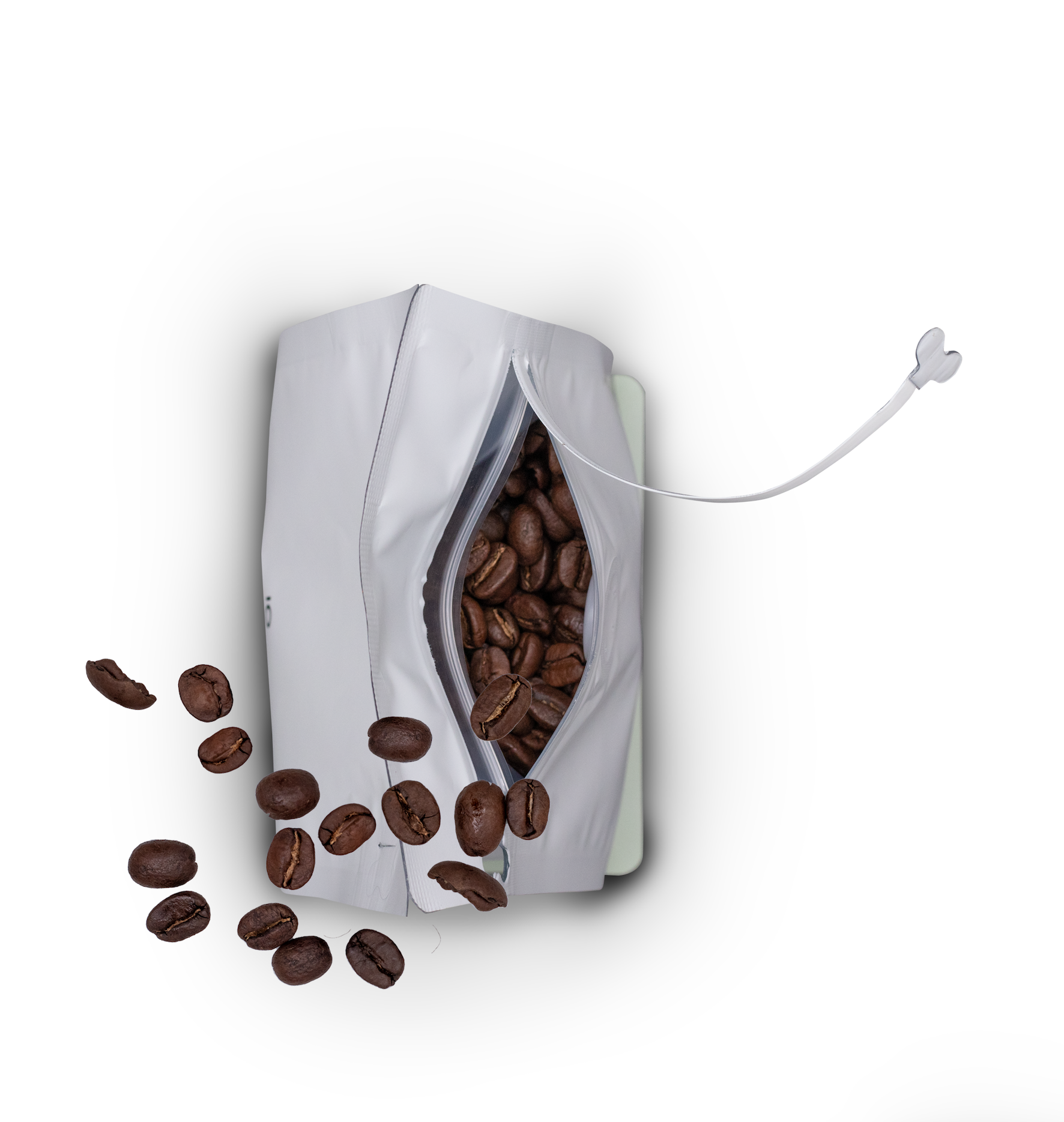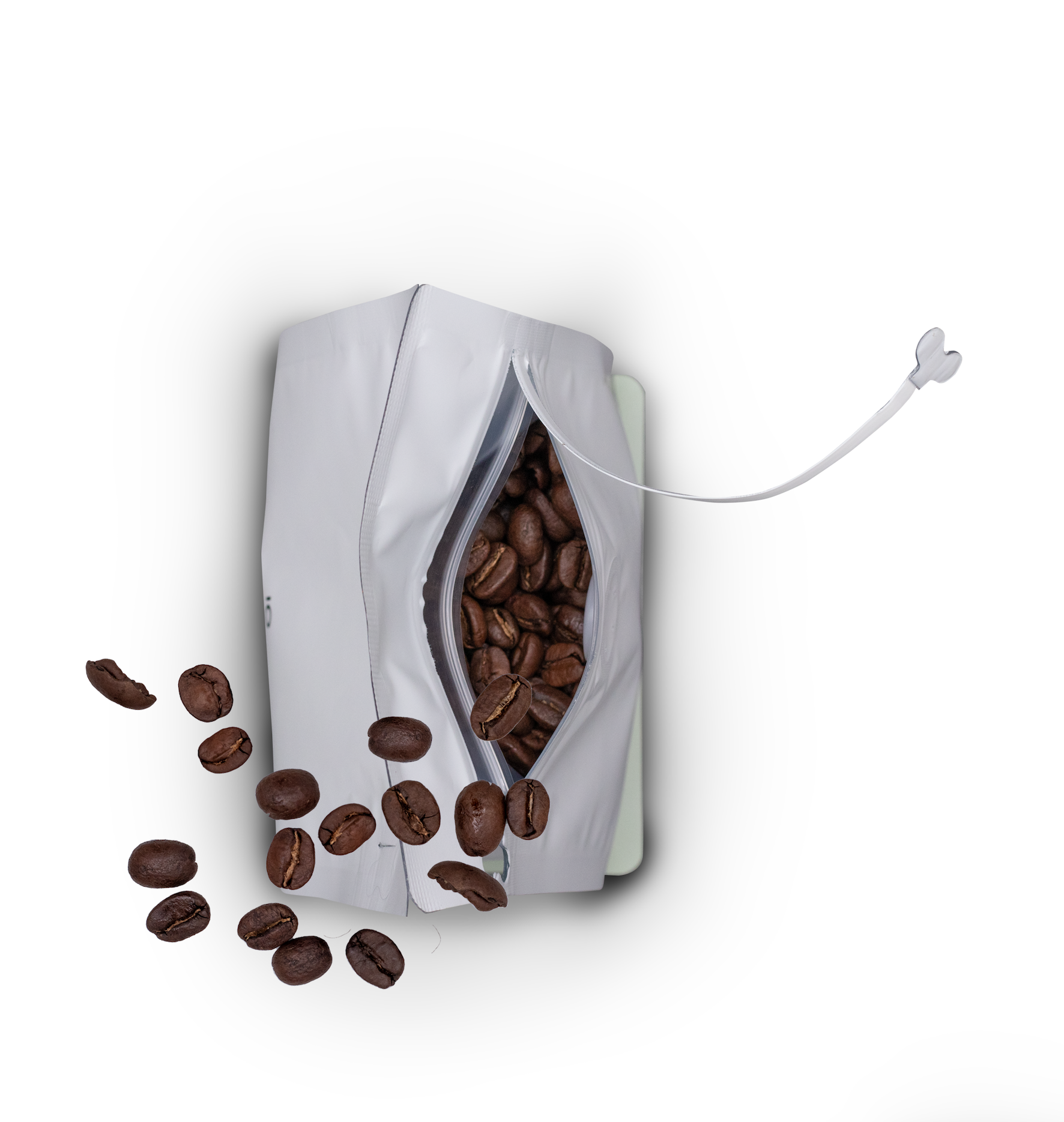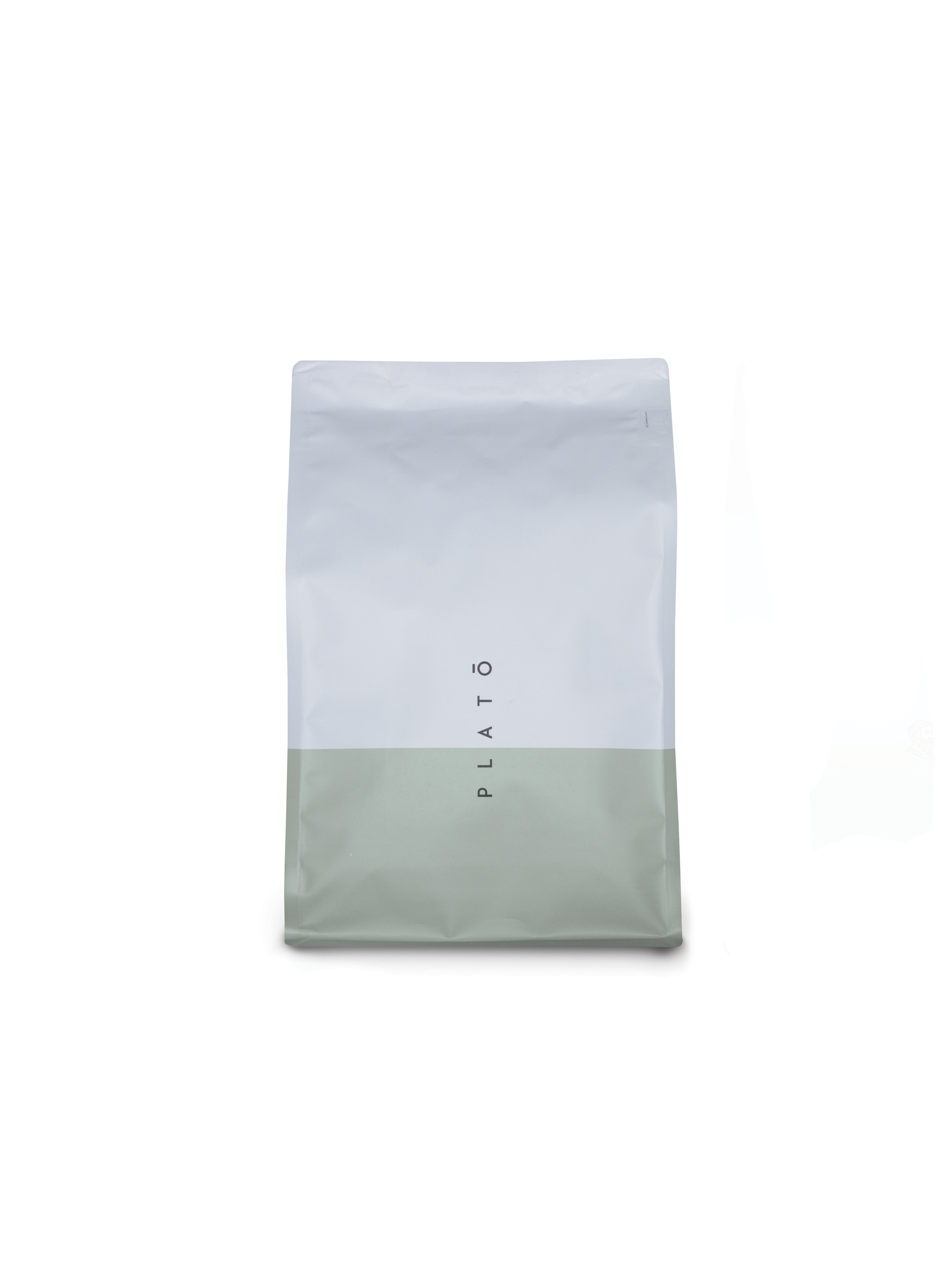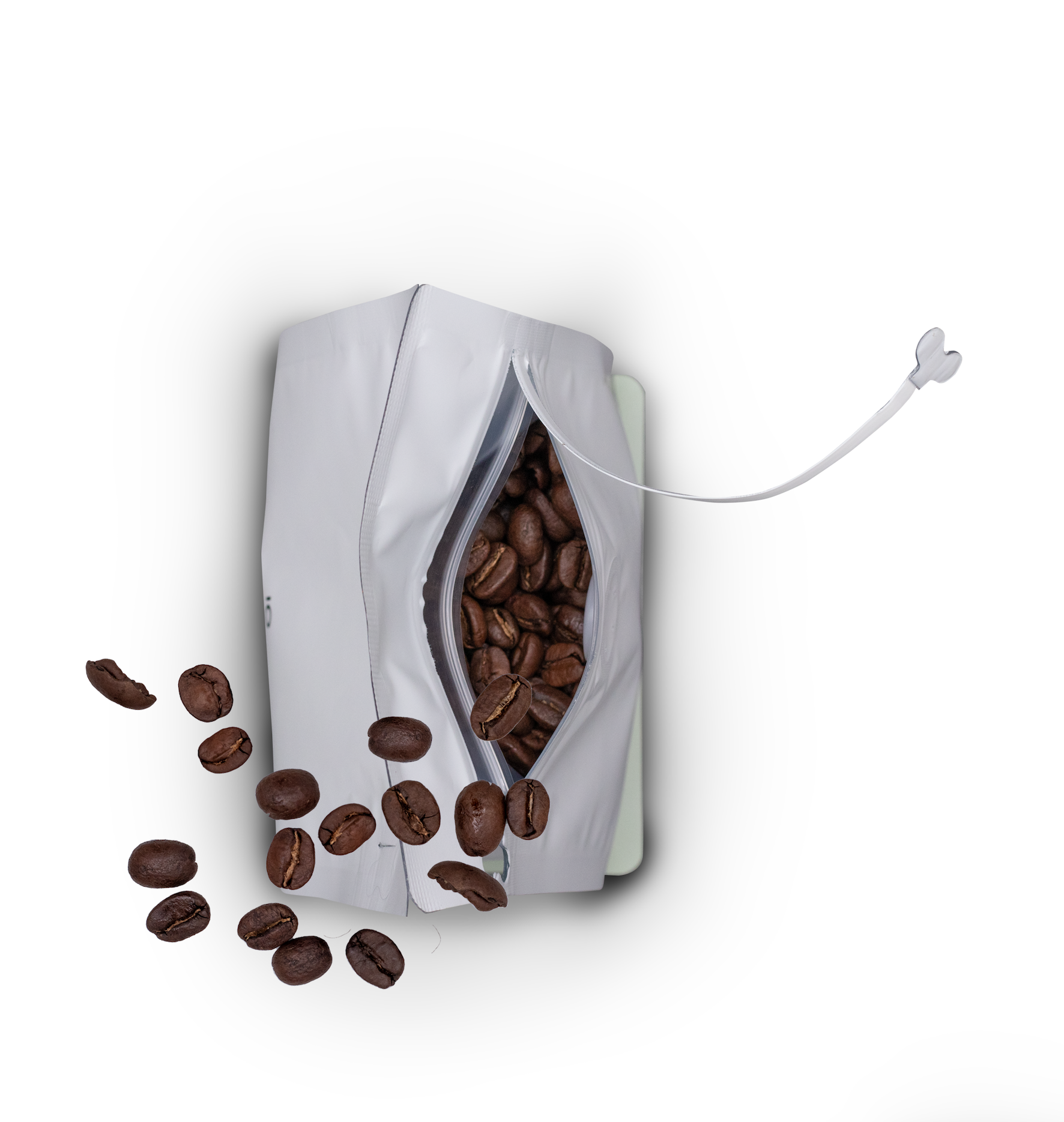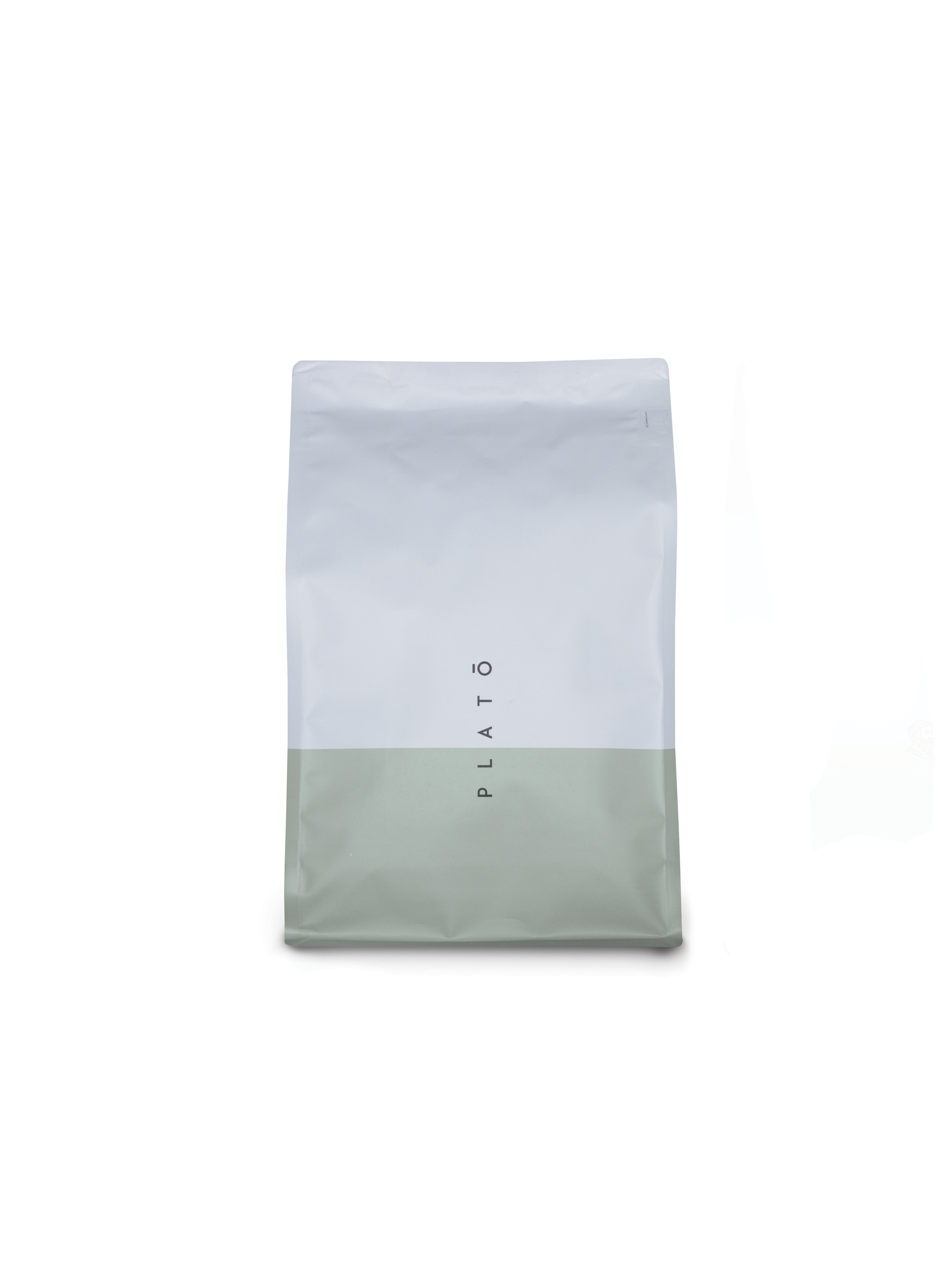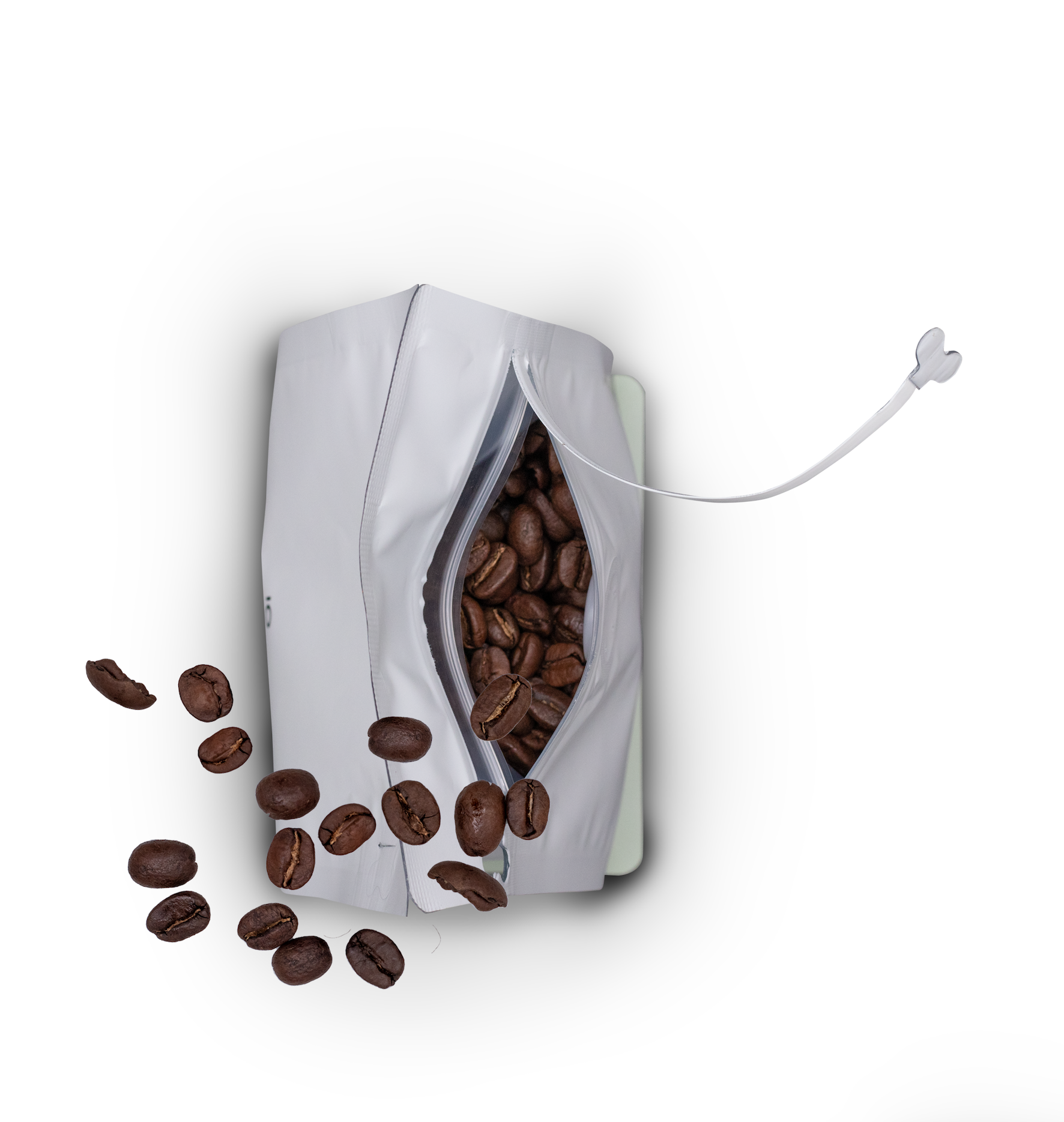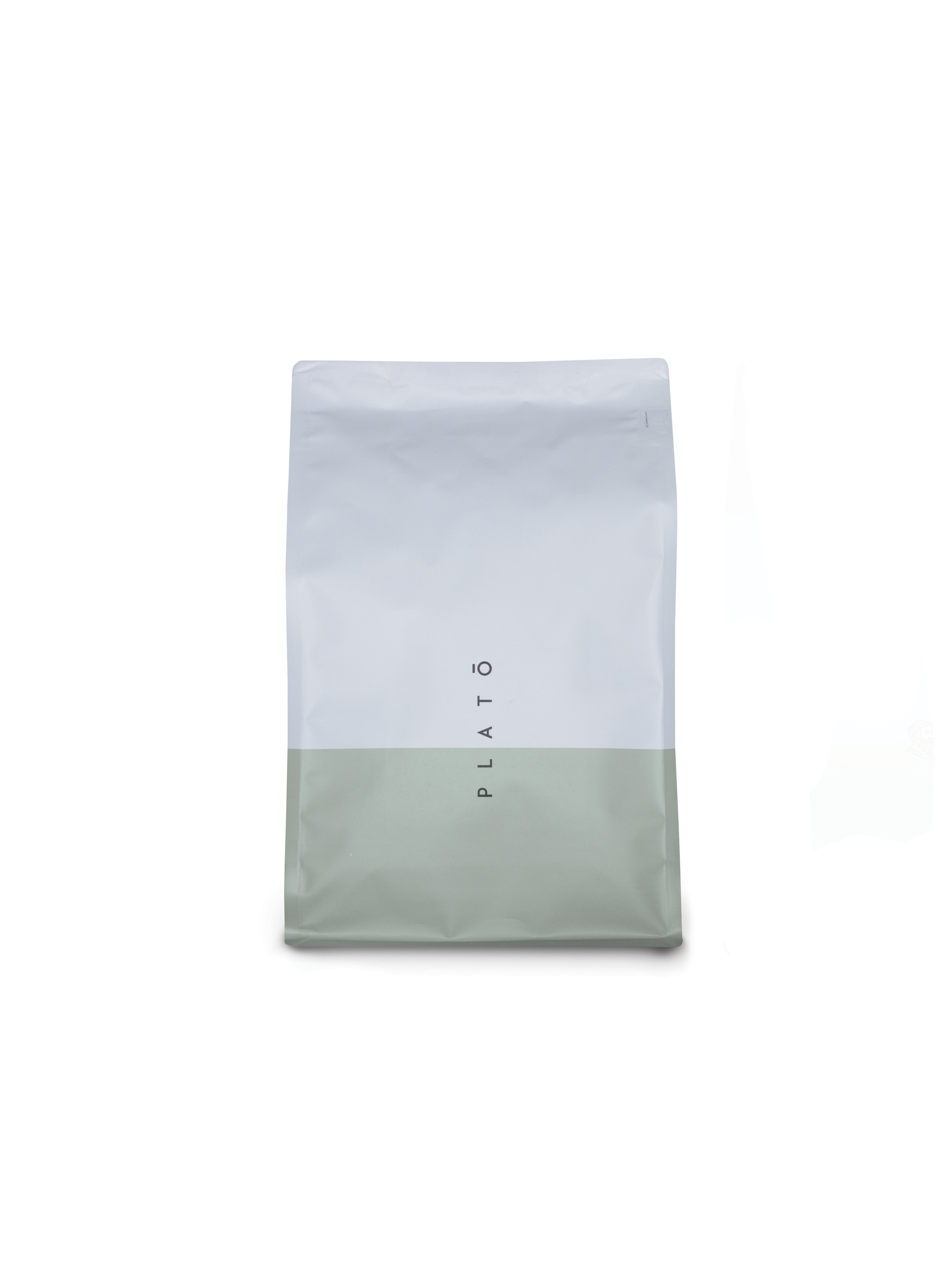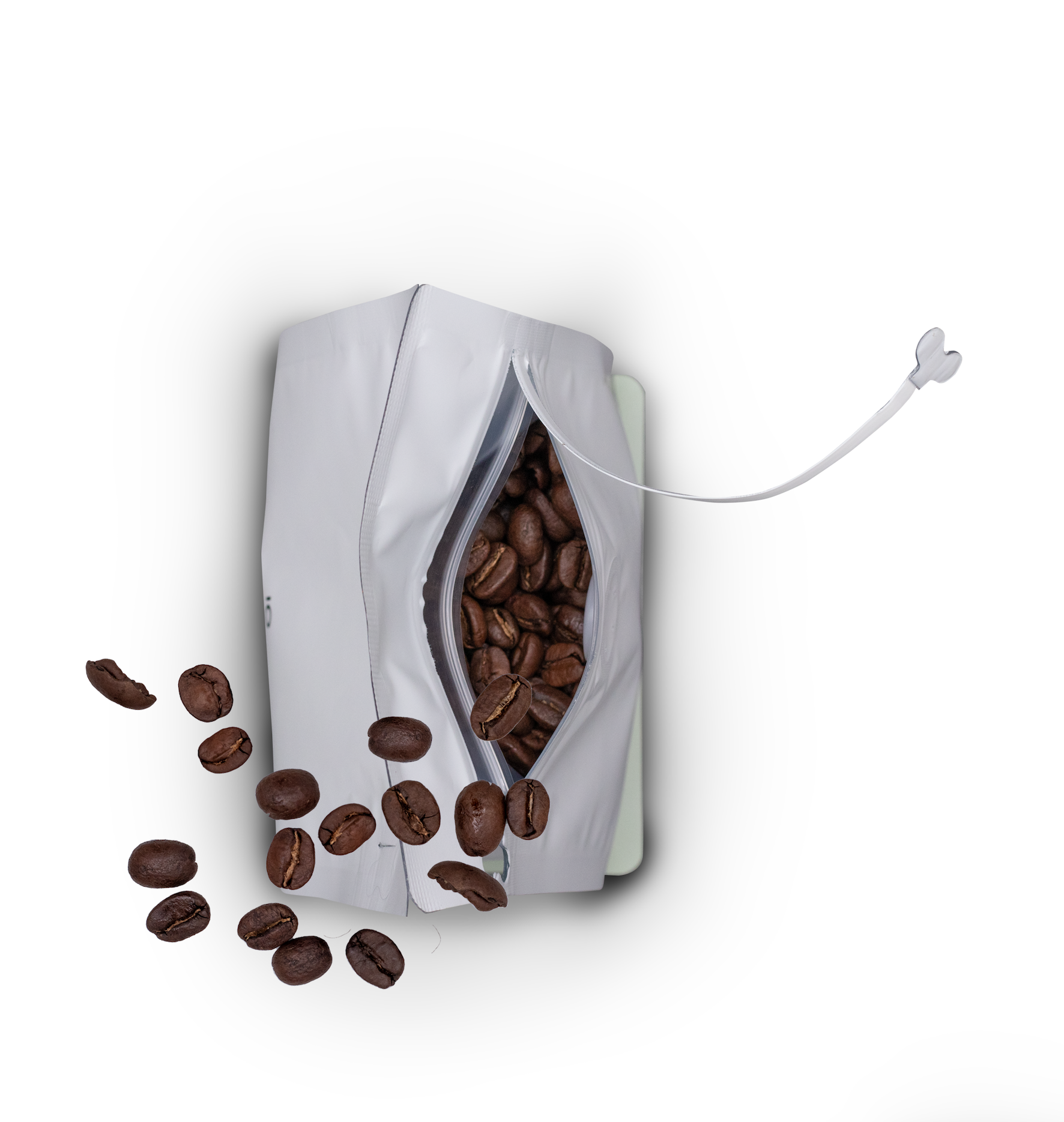 Plato House Blend - 250g
Introducing our Medium Roast, 100% Arabica Coffee Blend, a symphony of flavours sourced from the lush coffee regions of Tanzania, Guatemala, and Brazil. Crafted with unparalleled dedication, this blend offers a sensory journey that transcends the ordinary and delights the palate with its captivating sweetness.

Grown at optimal altitudes and carefully handpicked, the Arabica beans from Tanzania bring a vibrant brightness to the cup. As you take your first sip, you'll be greeted by the delicate notes of ripe berries and a subtle floral aroma reminiscent of the fertile Tanzanian highlands.

With their distinct terroir, the Guatemalan beans contribute a rich complexity to the blend. Roasted to perfection, they unveil hints of milk chocolate and caramel that caress the taste buds. These beans lend a satisfying body to the coffee, creating a velvety mouthfeel that leaves a lasting impression.

From the heart of Brazil, the final touch is added with beans that offer a gentle nuttiness, enhancing the coffee's overall character. As the flavours mingle, a seductive undertone of brown sugar emerges, enveloping the senses in a comforting, sweet embrace.

The medium roast profile is meticulously curated to showcase the inherent flavours of each origin while allowing a delicate balance to emerge. With every sip, you'll experience a symphony of sweetness that harmonize seamlessly to create an inviting and unforgettable cup.

Whether enjoyed in the solitude of your morning routine or shared among friends, our Medium Roast 100% Arabica Coffee Blend from Tanzania, Guatemala, and Brazil is a celebration of the world's finest coffee regions, united to offer you a truly exceptional and sweet experience.